'The most important aspect of the programme is that it creates an opportunity for "change from below"'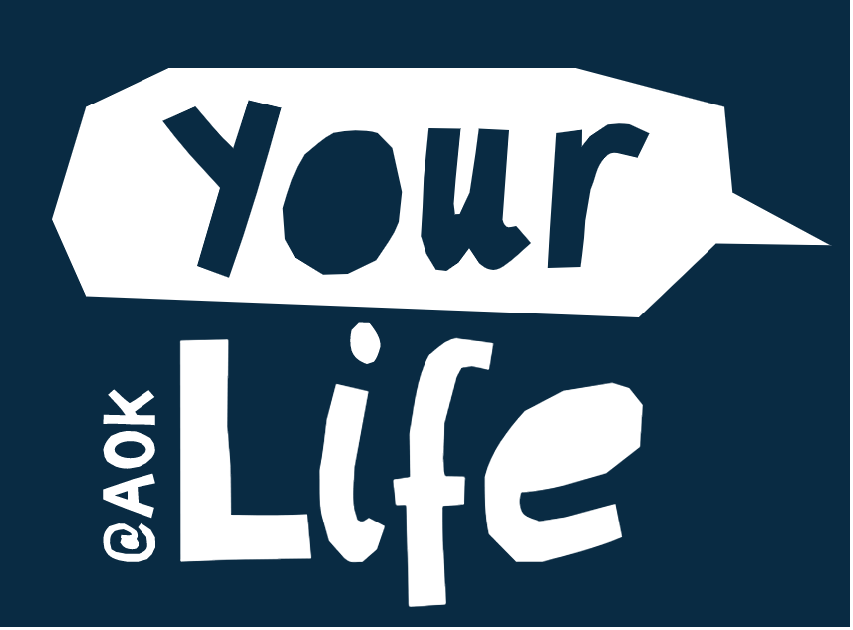 Interview with Andrea Horváth-Sarródi
The faculty launched its' website for the health plan project in April called 'yourlife' with the aim to improve the wellbeing of UP students and staff. To foster the above aim the website provides useful information, services, interesting and important news and also provide a platform for feedback and initiatives for cooperation and further improvement from users. The programme encompasses areas including diet, physical exercise, smoking cessation and psychological support besides several others that may contribute to an enhanced sense of emotional and physical wellbeing. It was dr. Andrea Horváth-Sarródi, associate lecturer at the Department of Public Health Medicine who dreamt up the health plan project and besides being its coordinator is actively involved in offering consultations as a life-coach.
By Rita Schweier Rita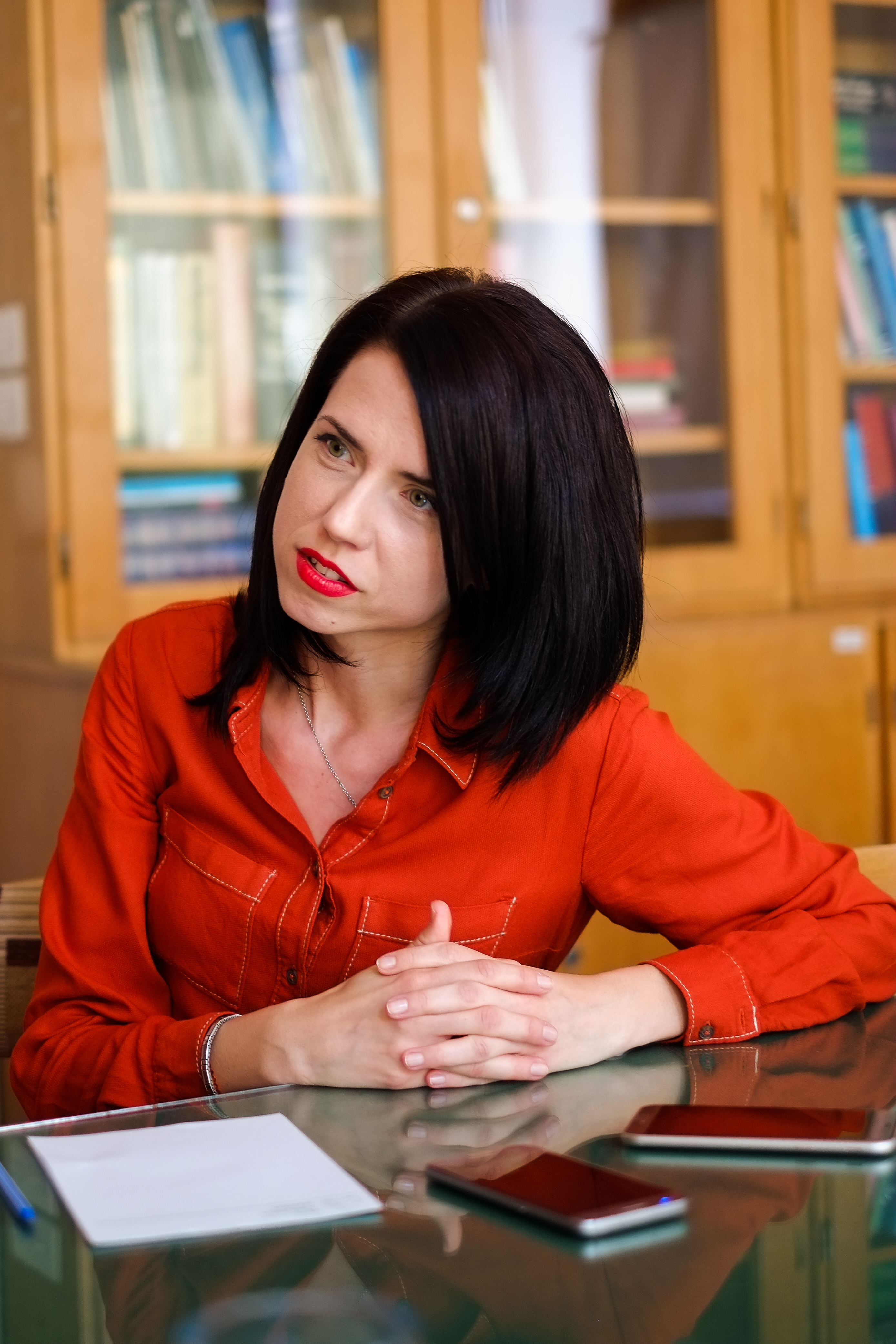 - What made you start thinking about a health plan project?
- I had the opportunity to participate on a behavioural science conference where they were discussing about universities actively engaged in health promotion within the framework a WHO initiative. The things I heard at this conference made me start to think about ways our university could also become such an institution. Until recently, I have mostly been involved in internal and external programmes focusing on health behaviour that mainly targeted students. However, the health promotion programmes I gained some insight into made me realise that if we wanted to be really effective we should involve not only students but the staff working at the faculty as well. Up until this time, I had mostly been dealing with students' psychological health, this is also the topic of my PhD, and the health promotion courses I offer are also centred around emotional issues and wellbeing.
- The year 2017 saw the initial steps being taken on the road toward the realisation of the health plan.
- As I returned home from the conference in June 2017, I immediately consulted the leader of our department dr. István Kiss and dr. Lászl Czopf, the Vice Dean. Not only did dr. Kiss and dr. Czopf agree to support our future initiative but it also found acceptance with Professor. Dr. Zsuzsanna Füzesi és dr.Zsófia Duga, the Head of the Admissions and Student Service Centre. The programme was later approved by the Dean's committee under the leadership of dr. Attila Miseta.
- Did you have a template of some kind for designing the health plan project?
- Definitely, there is a fundamental methodology one can follow, but as every university is organised differently, such methodologies cannot be adopted without alterations. Actually, this is what makes such a plan unique: its' effectiveness depends on the extent to which it can be tailored to the given community i.e. to the 'population' of our faculty. At first, we thought we would implement it at our department and later extent it further to involve the entire UP since the university leadership seemed to welcome the idea. The initial step was a questionnaire survey. We sent out questionnaires to our staff which immediately resulted in several positive comments and feedback that made us very happy. Many people offered their help as volunteers which was a tremendous source of inspiration. The answers we received through the questionnaires immediately highlighted the areas we had to focus on which was further supported by feedback from students that were surveyed half a year later. Students' questionnaires are still being evaluated.
- Was this questionnaire survey actually needed? It is a well-known fact that we should eat lots of fruit and vegetables, that we should exercise regularly, quit smoking and drinking alcohol, that we should find time for resting and relaxation to improve our health, to feel well.
- Although most of us are aware of these obvious facts, it might be useful to find objective proves, to provide actual, verified data in support of these facts . Furthermore, in order to set the best direction for our project, to make sure it was going to be valid, it was inevitable to see our reality clearly. Another reason it was important for us to ask the opinion of those concerned was to make them feel that their opinion did matter, that we do intend to pay attention to what they think and how they feel, to find out what emotional and physical wellbeing relies in for them.
The questionnaire survey revealed information that was, actually, surprising for the Deans' leadership as well, since we asked several questions – via an open question format - that elicited crucial, underlying issues. These questions mostly concerned the emotional wellbeing of students: they elaborated on the amount of pressure they felt upon themselves and how demanding student life has been psychologically. Students expressed their need to be treated more equally, as partners and future colleagues. Despite being aware of what a healthy lifestyle would entail, students complained about not having the opportunity to pursue healthy habits due to lack of time and logistics. We consider it a great challenge to help students in this respect.
- This initiative seems to be a lot more than keeping this website running with regular updates on information and programmes. You seem to have launched a programme that aims to change the current perspective. Such a project requires lots of enthusiasm, true devotion and intense cooperation. Let's be honest, isn't it a mission impossible?
- Well, it might be, but we'll do it! / she laughs – the editor/ One thing is for sure, we cannot expect fast change, palpable improvement will definitely take a while. To be successful all our colleagues will have to work with utmost determination. It is a pivotal aspect to recognise that even minor changes may have a significant impact upon our mood, wellbeing, self-esteem and performance levels. I personally, consider it the most important element of the project that it provides an opportunity for student initiatives, initiatives from 'below', to gain acceptance and manifest and this, I think, is what may also secure the project's long-term survival and success.
- There are several online forums for joint thinking, your website provides an opportunity for sharing ideas, recommendations in connection with any of the topics. How did people react to your website? What feedback have you received since April last year?
- All feedback has been very positive. People seem to like the simplicity of the website, that it does not overwhelm them with information. They have commented that it gives a feeling of calm and harmony and that it is a friendly forum. As the website is also available from out-of-campus sources, many Pécs citizens have contacted us offering free yoga classes or other similar services for students. We are planning to collect and publicise these offers with the help of the student council. Soon, our staff will also receive information about the variety of services that are going to be available for them. It is important as most of us do not know that there is an outdoor running track 5 minutes from here, in the Botanical Garden, and that the swimming pool there, offers a discount price for members of the university staff. We do believe that if this information reaches a wider audience there will be many who would seize the opportunity.
- The website offers the opportunity for consultation, so it is also a forum to seek and offer help.
- Exactly, we have already been contacted by several people. A colleague, for example, has recently sought dietetics consultation and others have consulted me for coaching sessions. Besides the website, we continuously keep contact with colleagues and students via Facebook. Though, students are easier to reach via Instagram. We also consider personal contact vital which we maintain by being present at various conferences and events.
- Besides the four focal areas – nutrition, exercise, emotional health and smoking - we also have a 'Did you know?'- section that shares interesting, short information about for example: whether the egg ages faster at room temperature or in the fridge. I believe you must have had a pretty intense brainstorming session before finalising the actual profile of the website.
- Yes, undoubtedly. We had some exhausting, long meetings where we discussed about the structure , design and content of our future website with professional graphic artists and marketing specialists on our team. The biggest challenge was how to reach, address and raise the interest of the different generations with the same content. So far, it seems that our vision was correct and that we've been successful . It took us a long time to decide about the basic colours, we wanted to avoid the webpage to look very serious but also something overly colourful. The 'Did you know?' section offers information on topics we might encounter through our daily lives and issues that may affect us emotionally.
- There are six of your colleagues mentioned on the website, is your team, actually, bigger than that?
- These six colleagues comprise the close circle, but we do have several co-workers and many others who help our work and to whom we are also very grateful. Let me take the opportunity to mention a few of them and express my thanks to: Zsuzsanna Varga, the Head of the Dean's Office, dr. Zsófia Duga , Head of the Admissions and Student Service Centre, dr. László Grama for programming and maintaning our website and Gábor Szabó who helped us with designing the content. I would also like to mention our colleague from the department dr. János Girán , who was responsible for conducting the interviews with the university leadership, analysing documents and did a large share of the statistics too. We owe our thanks to Dávid Koltai and Dávid Hegyi for the professional graphics design, and dr. Krisztián Szűcs, dr. Ákos Nagy and Eszter Jakopánecz from the Faculty of Business and Economics whose work was essential in initiating the communication pathways. Last but not least we would like to thank the staff of the Department of Languages for Biomedical Purposes and Communication for translating our materials.
- Are you planning to develop and improve the website further?
- What we have now is only the initial stage but we have always dreamt of something bigger, something more grandiose. What is most important at the moment is to make sure the website is up-to-date and that all the information we have prepared reaches our target audience. This is what creates a real, live and active connection and this is how initiatives from 'below' may come to life and expand. Our further aim is to share informative, short pieces of information that is however, based on true scientific evidence. Furthermore, we also plan to collect links to websites we consider valid and useful that would allow our users to continue browsing and dig deeper into topics that have been raised on our website. We definitely intend to maintain a more personalised voice and include many more mini 'portraits', mini interviews. These would discuss questions including: what a particular sport means to one of our students or colleagues and how they can manage to spare the time they spend on healthy lifestyle and health prevention and protection. Our pivotal aim is to find and show good examples among ourselves, people who can motivate others and can demonstrate that it is worth devoting time and energy to achieve a healthier life and wellbeing.